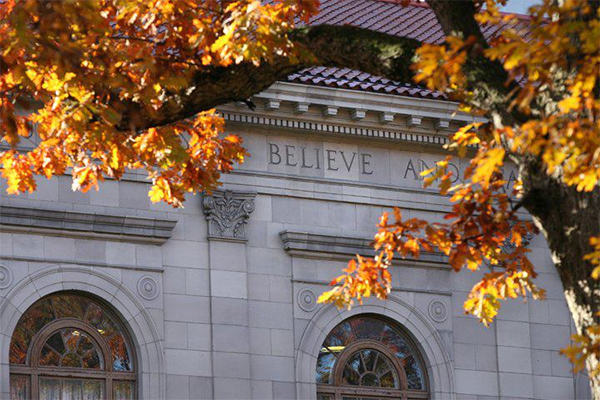 Thank you for supporting BGSU One Day, our fourth annual day of giving. This year, we are highlighting four funds in support of BGSU students, faculty and staff. Throughout the COVID-19 crisis, we continue to believe that these areas are more critical than ever before. 
As a pubic university for the public good, BGSU is making a fundamental shift in its undergraduate educational approach. Supporting life design helps our students curate a personalized BGSU experience and their future after they graduate, focusing specifically on their career, health and wellness, purpose and passion and connections.  
We also believe that each person belongs at BGSU. It is imperative that we come together to focus on diversity and belonging initiatives to foster a vibrant, robust and welcoming community. 
The COVID-19 global pandemic has brought many challenges, especially in the lives of our students. The Student Emergency Fund serves as a lifeline for hundreds of students who sought help with essential needs. 
We must also increase the accessibility and affordability of a BGSU education so a financial obstacle never stands in the way between a student and their degree. The Bridge to BG Scholarship Fund closes the gap and provides critical support. 
Today, we ask you to join us in supporting:
Life Design Program Support Fund

Diversity and Belonging Initiatives Fund

Student Emergency Fund

Bridge to BG Scholarship Fund
It is you who ensures Bowling Green State University shapes tomorrow. It is your gift that reaffirms our commitment to creating public good and driving the vitality of the communities we serve. Because of you, our University will be positioned to thrive on the other side of the COVID-19 crisis. 
Together, let's show the world the difference Falcons can make in One Day!
If you would like to make a gift to a fund not listed on the BGSU One Day website, you can do so here.
Regards,
Rodney K. Rogers, Ph.D.                          Sandra B. Earle, Pharm.D.
President                                                   University Advocate
---