Each year the Bowling Green State University community comes together to celebrate BGSU One Day – the University's dedicated day of giving.
What is a BGSU One Day Ambassador?
To make this day a success we need volunteers, like you, to act as BGSU One Day Ambassadors. BGSU One Day Ambassadors serve as Falcon influencers, spreading the message of why it is so important to give back to the University and support current and future Falcons.
Questions? Contact Emily Wilhelm at egwilhe@bgsu.edu or 419-372-7690.
Want to spread the word on BGSU One Day with your Falcon friends?
Share the below images on your social media platforms or use them in personal outreach to inspire others to get involved in BGSU One Day.
Facebook

Instagram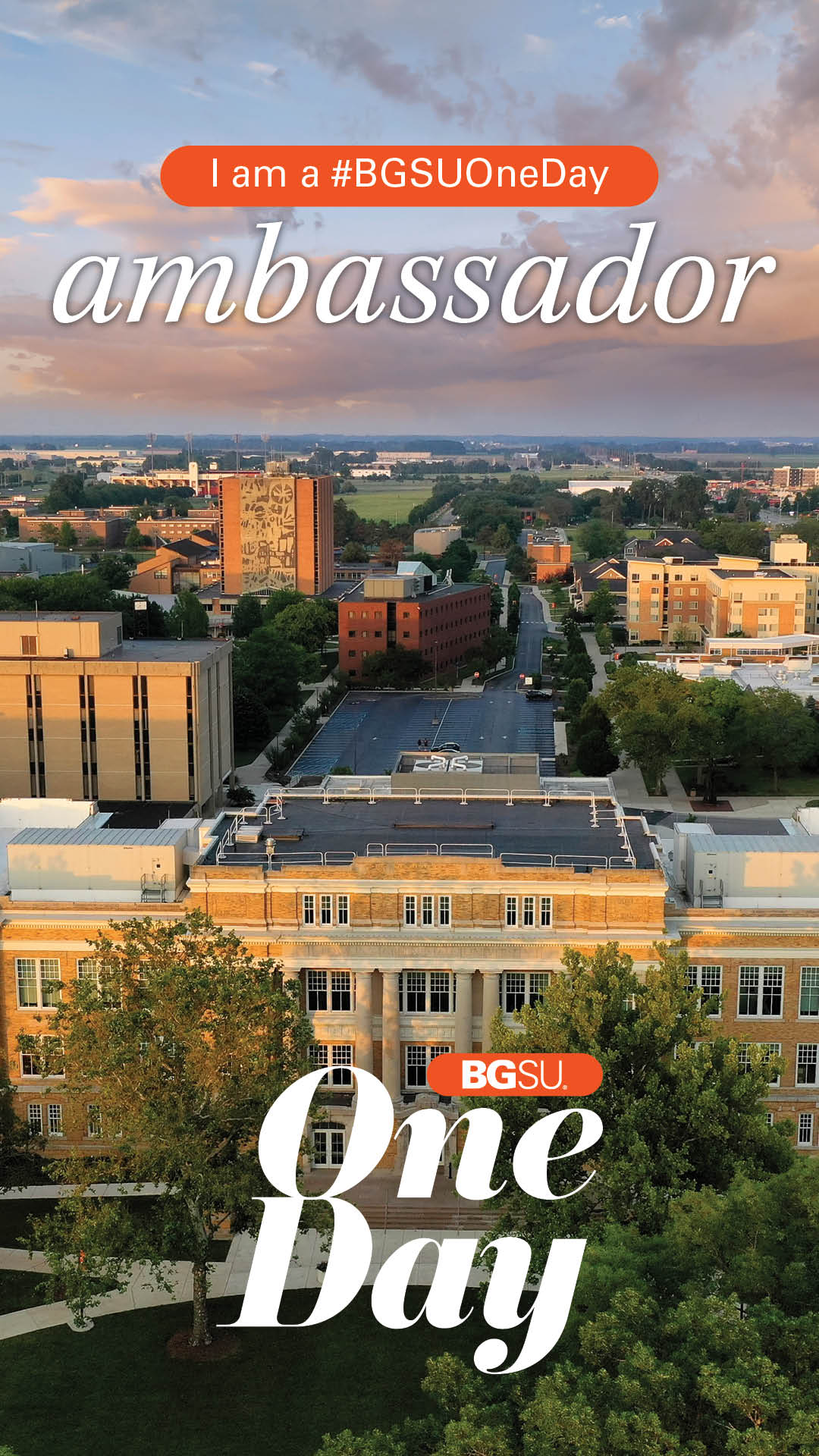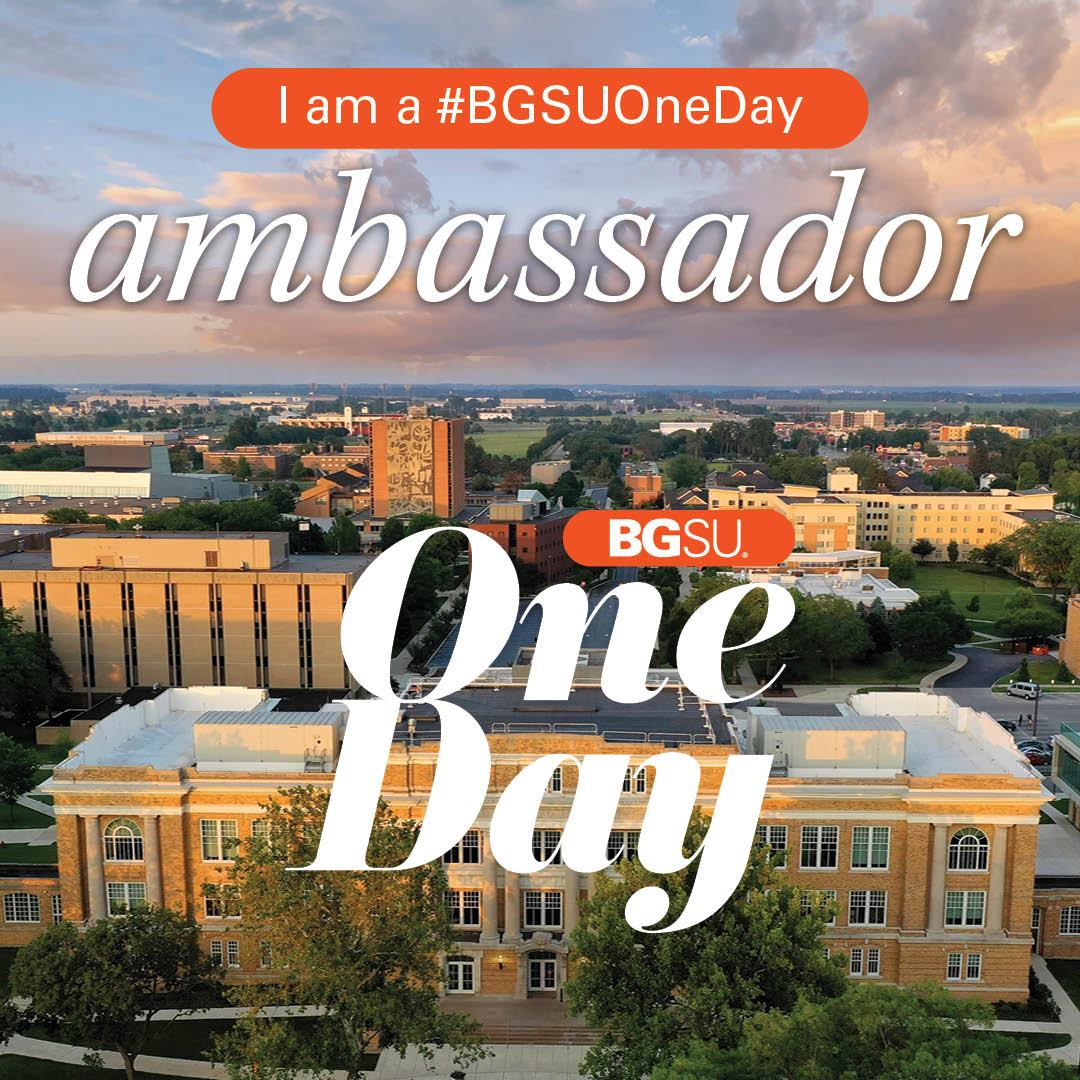 Twitter