BELOW IS THE INFORMATION TO SIGN UP AS AN AMBASSADOR FOR BGSU ONE DAY 2021, PLEASE VISIT THIS LINK TO SIGN UP AS AN AMBASSADOR FOR BGSU ONE DAY 2022
Each year the Bowling Green State University community comes together to celebrate BGSU One Day – the University's dedicated day of giving. This 36-hour online fundraising event inspires Falcons to give back to their favorite BGSU program, college or area of interest. 2021 is our fifth annual BGSU One Day, and to celebrate the occasion we have set our goal to raise $1 million dollars in support of BGSU students!

What is a BGSU One Day Ambassador?
To make this day a success we need volunteers, like you, to act as BGSU One Day Ambassadors. BGSU One Day Ambassadors serve as Falcon influencers, spreading the message of why it is so important to give back to the University and support current and future Falcons. Volunteers who give and encourage others to do the same, are key to BGSU One Day reaching our $1 million goal!
We will provide all the tools you need to make a big impact, including templates, images, trainings and tutorials.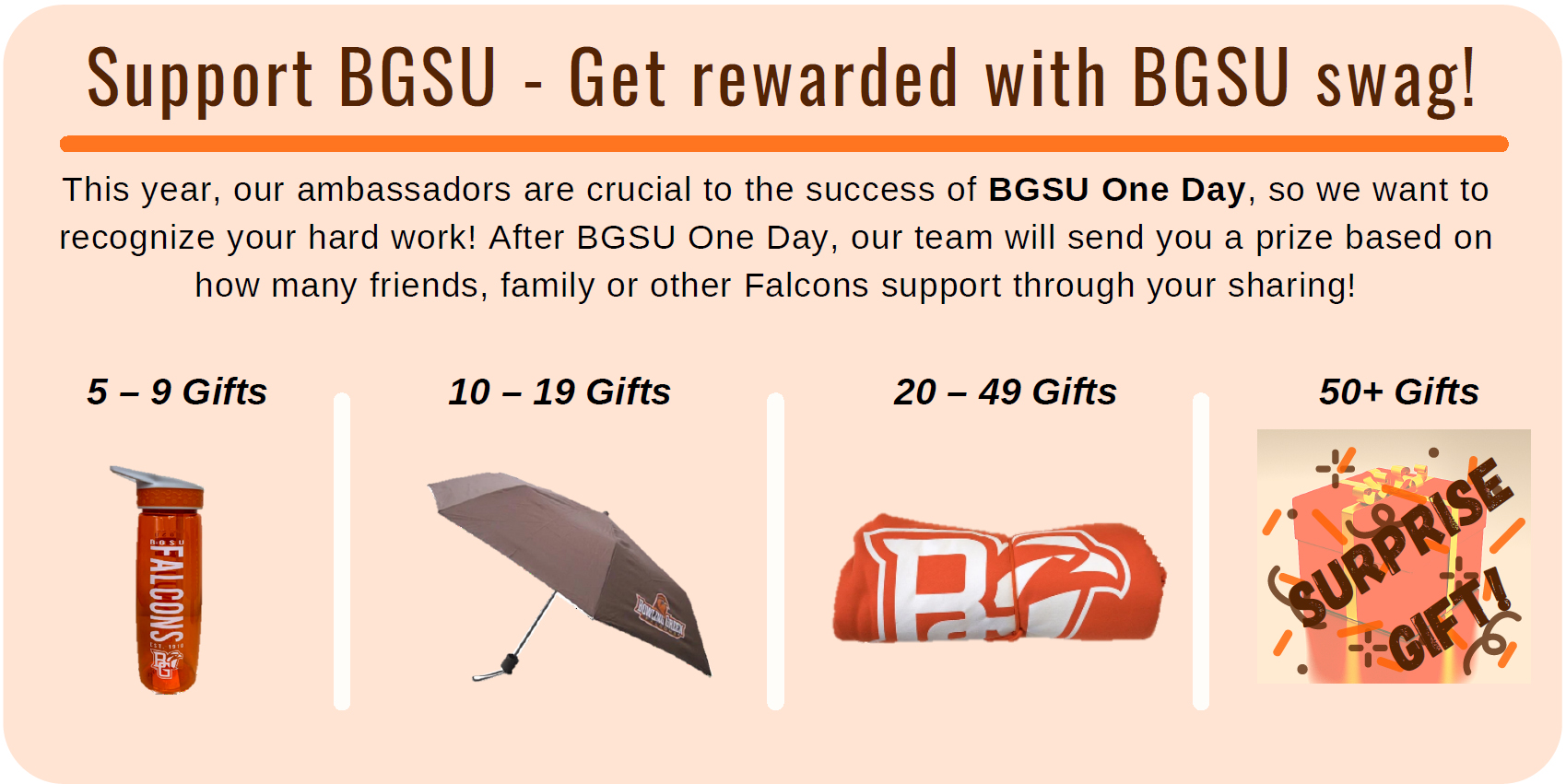 Don't forget to join our Ambassador Facebook Page!


Questions? Contact our team at oneday@bgsu.edu or 419-372-7690.