DIVISION OF DIVERSITY AND BELONGING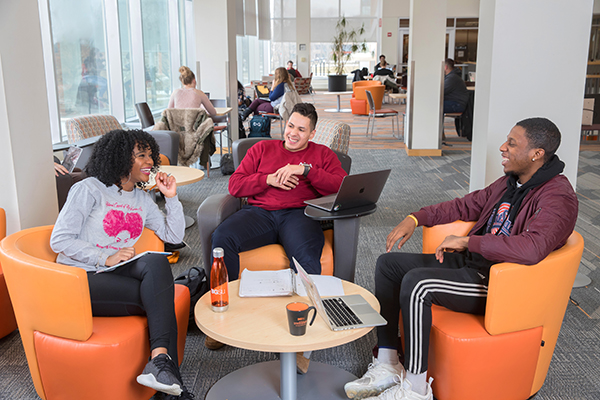 The Division of Diversity and Belonging serves the entire University community. Our hope is to continue to build a campus climate that fosters an inclusive environment and promotes and nurtures diversity, empowers and supports people and builds up a community where all are welcomed, valued and affirmed.
This division is home to the Office of Multicultural Affairs, LGBTQ+ Programs, TRIO Programs, the Center for Women and Gender Equity, the Center for Violence Prevention and Education, the Office of Title IX, the C. Raymond Marvin Center for Student Leadership, and the Sidney A. Ribeau President's Leadership Academy. Each department offers programs and services for students, faculty and staff.
Diversity and Belonging is also home to a number of diversity and inclusion initiatives including but not limited to the Diversity & Belonging Council, the Student Advisory Council on Diversity and Inclusion (SACODI), Beyond the Dream in partnership with the work of many areas, and the upcoming Affinity and University Resource Groups.
If you would like to make a gift to a fund not listed on the BGSU One Day website, you can do so here.
---