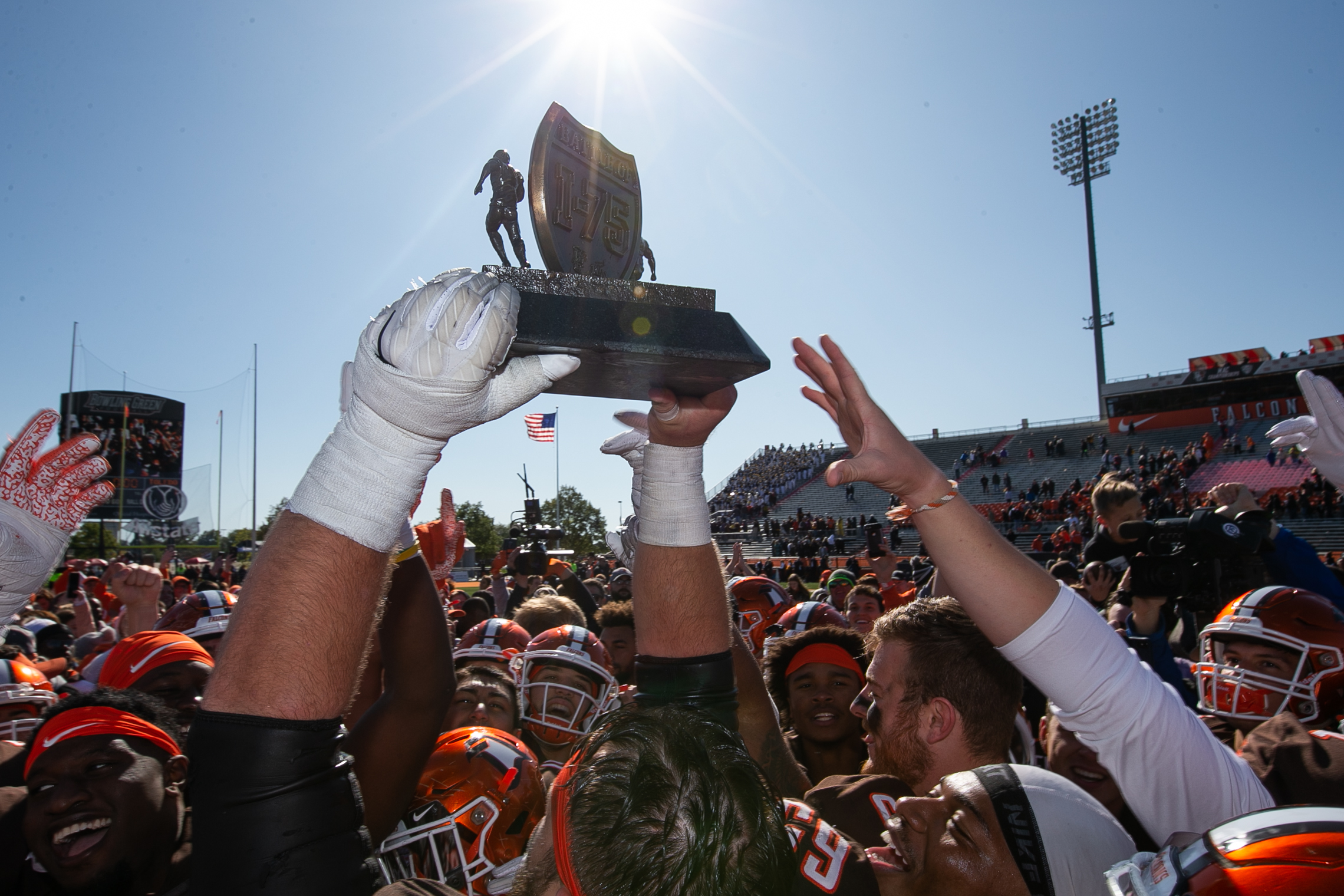 BGSU Athletics sponsors 18 sports — seven men's and 11 women's — which compete for championships in the Mid-American Conference and the Western Collegiate Hockey Association. Our teams strive to win in competition, in the classroom and in the community.
BGSU Athletics has a strong championship tradition, but we are just as proud of our student-athletes' accomplishments in the classroom. In 2019, the Falcons ranked first in the MAC for graduation success rate and this was coupled with a 3.356 cumulative GPA — the highest in school history!
Your gift on BGSU One Day helps to ensure our student-athletes have the tools they need to be successful.
If you would like to make a gift to a fund not listed on the BGSU One Day website, you can do so here.
---